As many of you know Lyle and I love rock climbing! During the summer we have spent hours upon hours climbing. And if you know anything about climbing you know that a decent chalk-bag is a necessity.
When your climbing your hands can get sweaty and slippery, and keeping chalk on your hands helps you keep your grip on the rock. Some climbers may say that chalk is only helpful mentally, but I disagree. It helps! And I rely on my chalk a lot.
That's why I was GIDDY when I stumbled upon Kendal Jackson Bags on Etsy. I love these guys' mission:
We are a small, family run company making handcrafted bags. All items are one of a kind originals! We source re-purposed fabric and pride ourselves on the durability of our products!
Kendal Jackson Bags uses fabric pieces from upholsterer, furniture stores, sail shops, and second-hand stores. By using these upscale fabric scrapes that would otherwise end up in the trash, KJ Bags is able to sell bags made from high quality fabrics at an affordable rate!
When I received my chalk-bag in the mail I did my excited happy dance, ripped the package open, and marveled at the quality of my new chalk-bag. Not only were the colors perfect for me, but I knew that this bag was hardcore. The outside fabric was tough and the inside material was nice and fluffy and cozy. After taking a few pictures (which I decided not to use anyway, because what is a chalk-bag without chalk?) I tested it out by filling it up with chalk and going for a climb.
While climbing I truly appreciated the sturdy stiff outer fabric, and my hands loved reaching in the bag and feeling the soft inner fabric. Each time I re-covered my hands in chalk my hands said "aaahhhhhh". (Yes, I am aware that hand do not speak, but if they could, trust me that is what they would have said.)
I received my bag about a month ago, and it still looks perfect! I am thrilled to have such a high quality chalk-bag that is going to last me a LONG time.
If you climb I HIGHLY SUGGEST that you invest in a KJ chalk-bag. And if you don't climb don't worry you can still experience the wonderful brand by investing in one of the wristlets, messenger bags, or mini-messenger bags. Check out some them: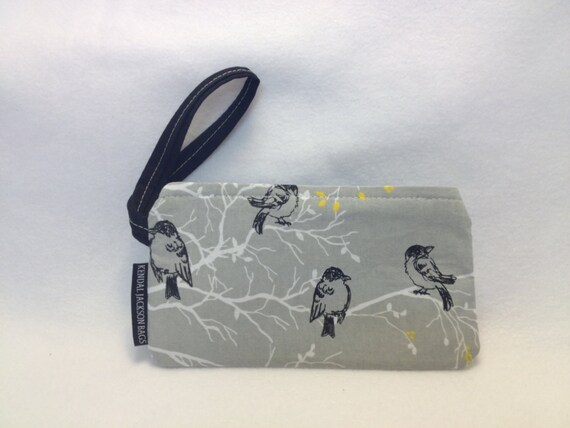 | source |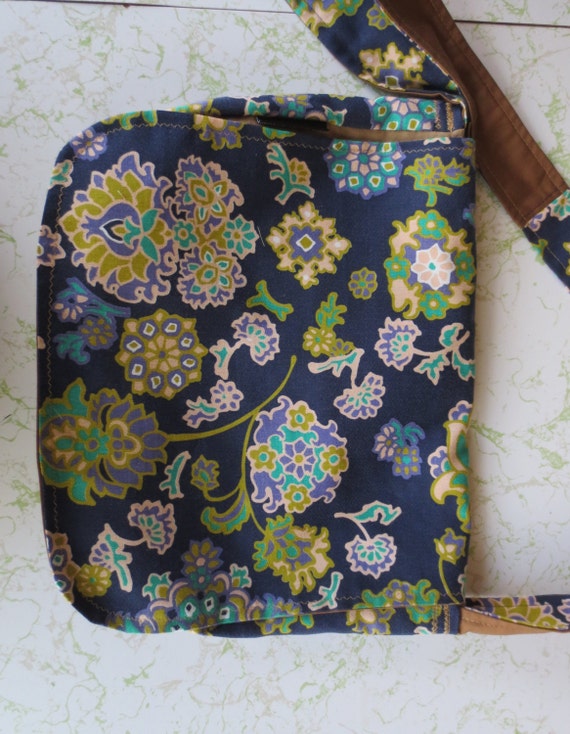 | source |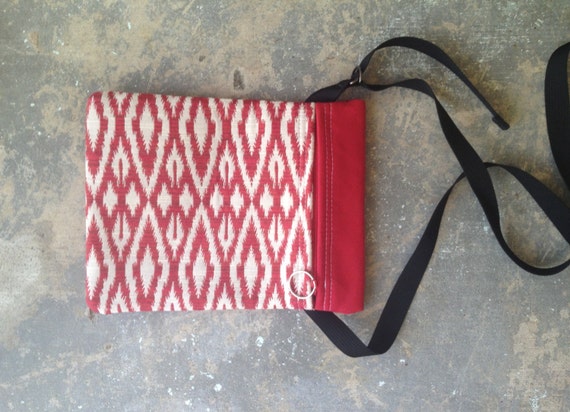 | source |
Now that you all are excited (cause you'd have to be crazy not to be excited after seeing these) I have more exciting news!
Kendal Jackson Bags is giving away any bag (under $30) to one lucky Moments for the Journey winner!
So here's how the giveaway works: The winner of the giveaway will be chosen randomly via Rafflecopter, and I will announce the winner of this giveaway on August 22nd. I will contact the winner via email (if the winner does not respond within 48 hours of the email another will be chosen).
What are you waiting for? Enter below and tell your friends about this giveaway!
Remember to play by the rules.
Disclosure: I received this product for this review. I was not financially compensated in any way for this post. All opinions expressed are my own and are based on my observations of this product.